Laser Welding Operation & Safety Training
Pro Service
DSI Welding Operation Training & Safety Training Course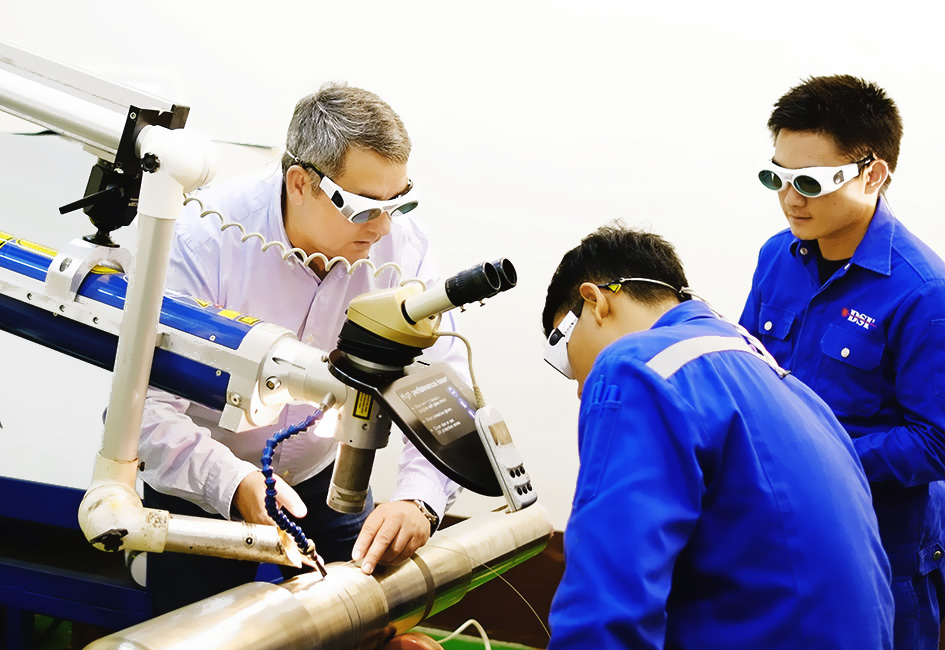 Safety Training : BGV-B2
Laser safety instructions according to BGV B2 to Laser safety specialist (LSB)

Content of course:
Operation of laser safety devices according to BGV B2.
Basic and theory of LASER and light.
Classification of LASER.
Safety instruction of laser operation and theory of laser welding.
DSI Operation and Welding Training Level 1,2,3,4,5
In this course, DSI will focus on training laser welding basic operator and technical operator for molds and dies in automotive industry

Content of course:
Basics pretreatment of the molds before laser welding.
Laser welding build up seam (wetting between base material and welding additive)
Basics for the parameter adjustment for laser welding according to the diameter of the wire, welding position and basic material.